Lisa Roberts
Managing Director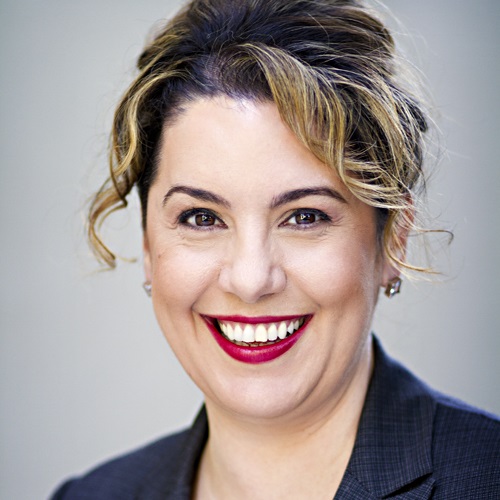 Lisa (AKA "Lisa-Maree") has a strong background assisting a diverse clientele from individual facilitators to major corporates, in sourcing appropriate venues & services for a wide range of successful conferences & events. Possessing qualifications in Public Relations & Hotel Operations/Catering, she also hails from the hotel industry, most recently as Conference Manager/Director of Sales within Accor & regional Victorian properties - previously with Australian Resorts in QLD (Front Office Manager/Trainer) & Radisson Hotels in Melbourne & FNQ (F&B operations/administration, reception & night audit).
With 10 years working as a Senior Consultant/Account Manager in Recruitment to complement her hotel experience, Lisa prides herself on her resourcefulness, attention to detail, warm & highly professional approach which has ensured she forge many long-lasting relationships in the C&E sector. Most importantly, her passion for the industry & genuine interest in helping people achieve is infectious, with a strong commitment to providing the best possible service in support of both your business & individual career development!
Working so closely over the years with a diverse range of MICE sector professionals & associated suppliers, Lisa has developed an extensive network of contacts with relationships at all levels. She understands both the opportunities and challenges faced in this market & sees the establishment of Ultimate Performance + Recruitment as the ideal way to assist in providing solutions for individuals & organisations alike to achieve their own personal & business goals.
CONTACT: This email address is being protected from spambots. You need JavaScript enabled to view it. or 0403 427 598
"Lisa is a consultant extraordinaire! She has long-standing client relationships with loyal followers from 15+ years ago - a true testament to her skills as a consultant who is caring, reliable, listens, is highly customer focused & believes in working to develop sustainable relationships. I've always been impressed by her dedication, enthusiasm & 'can do' attitude in anything she undertakes."
"Lisa always provides fantastic options for us. Her reports are detailed, varied & affordable. Nothing has ever been too much trouble for Lisa, who is always cheerful & accommodating. She always goes the extra mile & takes all the stress out of organising conferences & events"
"You rock!! Thanks so much for your help with our off-sites - professional & lovely assistance as per usual!!
"An excellent recruiter, Lisa has great contacts & clearly understands the industry from previous roles she's held. She took time to gain a good understanding of my experience & expectations for my new role. We had some very open, honest conversations, I always felt very comfortable & confident that she was doing her best to place me in the right job for me.
I would definitely recommend her to companies & individuals looking for employment solutions. I am loving my new role & see a bright future with the company. Thank you Lisa!"
"Lisa makes the challenging task of researching & sourcing appropriate training & function venues a 'tick & flick' activity. Skilled in capturing client needs & matching appropriate solutions. She's also great at identifying opportunities if something doesnt fit in a certain box & presenting alternatives. What a great service!"
"Lisa has been amazing to work with on our recruitment process. Delightful, caring, helpful & incredibly thorough & honest. I cannot recommend her highly enough & suggest anyone looking for new personnel in the sales & marketing arena to partner with Ultimate Performance & Recruitment - you will be forever grateful!"
Rebecca Day
National Key Accounts Manager - Conferencing & Events



Joining us in early 2012, Bec brought with her over 10 years' experience in the hospitality/events industry. Her career began in her native England, where she worked as a Business Development Manager for the UK's largest full-service Events & Conference Management company.
After moving to Melbourne in 2005, Rebecca spent the ensuing 7 years in hotel sales, across various MICE roles. Most recently within Marriott Hotels in a National Sales role, Rebecca has also spent time with a group of highly regarded regional Victorian dedicated conference venues, plus, worked with the stunning Langham Hotel Melbourne.
Rebecca is now excited to apply her extensive venue knowledge & significant conference experiences, in assisting our clients with their residential retreats, conferences, training programs & corporate events, not just around Australia, but is also Bec Rebecca possesses a well-rounded skill set, is unflappable, dedicated, extremely approachable & helpful - an ideal complement to the team, always with her clients' best interests at heart.
CONTACT: This email address is being protected from spambots. You need JavaScript enabled to view it. or 0478 768 140
Fiona Parr
Conferencing & Events Sales Consultant

Fi has been connected to us since contracting for some of our clients in 2010, joining us permanently in 2012. She was brought up on The Whitsundays within a family owned & operated tourist business, developing a penchant for the hospitality industry at an early age. This grounding showed her you can never forget customer service is the basis of all hospitality business - a warm friendly smile & an ear to listen ingrained in Fi's nature.
After completing a Bachelor of Business in Tourism Management, Fi then undertook an internship with one of the leading hotels in Yokohama, putting her Japanese language & interpersonal skills to good use before returning to Australia with another 5-star Gold Coast Hotel. Transitioning from hotels into professional event management in 2003, she was hooked... Coordinating large residential conferences/exhibitions, gala & themed dinners for various corporate clients, immersing herself in the industry & various Tourism/Events committees. Four years later, another overseas adventure - contracting as an EA/Events Manager in Edinburgh, before love guided her to France, teaching English & volunteering for some large scale triathlon events.
Bringing her French beau home & returning to an ever-changing events industry here, was both daunting & exciting to Fi. She found her feet in both Corporate & Event Agency work, getting to know the Melbourne market before the values, strength of reputation & work ethic of the team at Ultimate C&E beckoned strongly. Fiona brings a fresh perspective, extensive event management experience & exceptional liaison skills to the team - she understands every client's needs are different & is committed to achieving the best outcome for all.
CONTACT: This email address is being protected from spambots. You need JavaScript enabled to view it. or 0423 673 009
Erin Livingston
Digital/Marketing, Communications & Client Events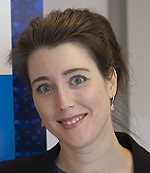 Joining us in Marrch 2015, Erin brings with her over 12 years' experience working in travel & the real estate industry managing both travel arrangements & corporate events of all sizes. Growing up in regional Victoria, Erin completed a Certificate IV in Tourism, before making the move to Melbourne for her 1st full-time job as a Travel Consultant. A brief stint followed as a Corporate Receptionist for a large Real Estate Group before an opportunity arose to take on a PA role. Assisting an incredibly well-known MD for a large franchise group, this became the stepping stone for her career into event management.
Some time out for travel abroad & Erin set off for the UK where she was fortunate to gain some fabulous experience working overseas with a large Australian investment firm. Upon return from her overseas adventure, she was welcomed back by her former employer... Her event management insight truly valued, her role became one dedicated to organising the group's training sessions, monthly sales meetings & conferences.
Our team at Ultimate were introduced to Erin a year or 2 later, just after she started at an industry body for the real estate industry. Here she managed/organised the entire member events calendar for Victoria, ranging from smaller breakfasts & lunch meetings, regular industry training workshops, through to the biggest event on the real estate calendar - the annual 'Awards for Excellence' with 1,200 people in attendance (literally rivalling the Brownlow in production scale!) During this time, Erin also gained her Advanced Diploma in Event Management.
7 years later Erin is excited to join us at Utimate & 1300theVenueShop in applying her extensive personal experiences to make our client communications & events a success! It certainly feels an easy transition moving her to "this side of the desk" having worked so closely together on her event venue-finding needs for so many years & we offer her a wam welcome as she brings a whole new valued perspective & balance to our tight-knit team.
CONTACT: This email address is being protected from spambots. You need JavaScript enabled to view it.
Sara Cleary
Office Manager / Sales Support



With her fantastic attention to detail, pride in her work & ability to prioritise a heavy workload under tight timeframes, Sara is definitely a highly valued member of the support team at Ultimate! So pleased to entice her across during a phase of signifcant growth & rebranding on the business, Sara started with us in September 2010.
Sara has a Certificate in Recruitment & Selection from the RCSA, a Certificate in Office Practices plus completed training courses in psychometric profiling. Sara has held various office management & senior support/para-consulting roles within executive recruitment, labour hire & generalist recruitment companies for 16 years, prior to taking a change of direction - moving into the C&E sector for a new challenge & is absolutely thriving in this environment.
Sara loves the diversity given one day is never the same as the next, dealing with so many lovely people in the conference industry & thinks the people she works with "aren't half bad either!"
CONTACT: This email address is being protected from spambots. You need JavaScript enabled to view it. or 03 9726 8310
Samantha Dove
Senior Consultant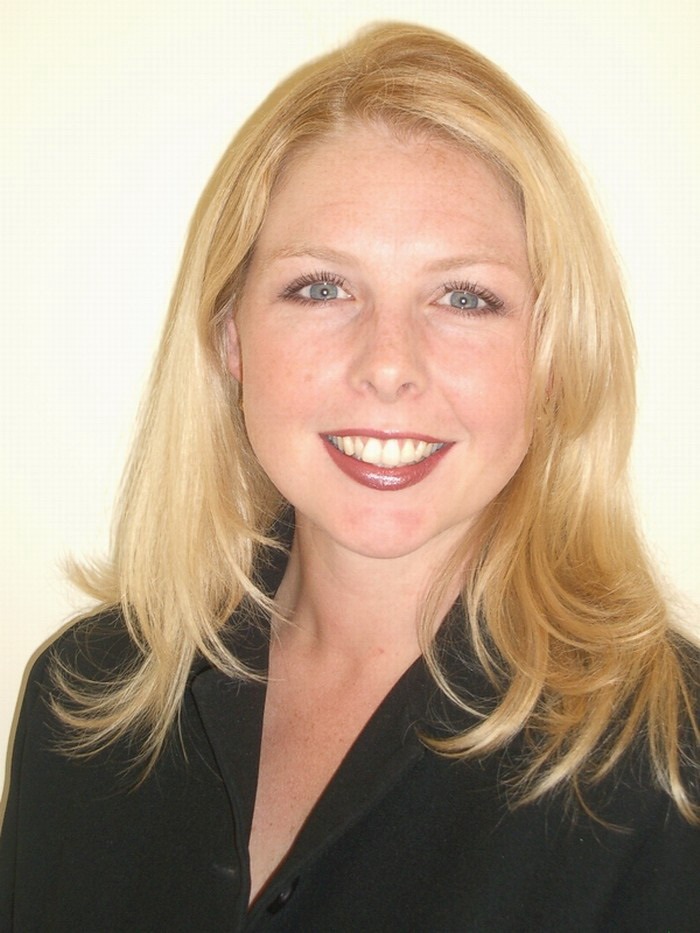 Sam, along with her business (Venue Selector) joined the Ultimate team in early 2014. Establishing Venue Selector in 2003, juggling the demands of raising a young family was the catalyst to setting up her own business. It was also time to put the experience she had gained over almost 20 years in the industry to good use. Her skills range across multiple areas including hospitality training, food & beverage, conference/banquet operations & sales/account management with groups including Bayview Hotels, Federal, Vibe & Accor.
Sam's extensive knowledge of venues across Australia, NZ & Asia is highly regarded & well respected within the conference & events industry. Her success in building the Venue Selector client base (which includes multi-national companies such as Dulux & Amcor) is testament to the level and standard of service she provides to her customers. Keen to stay connected to the industry, but gradually redirect her career & transition to a more events or project based role, we are pleased to work with Sam in creating a new niche for her to focus on moving forward.
Sam says: "I am thrilled to be a part of Ultimate where I am still able to offer my loyal clients the expertise & venue knowledge they have come to rely on when making the decision of which venue to choose! I can now also introduce them to additional services, suppliers, new & exciting offers for which the fabulous Ultimate team are industry leaders. I have known the Owner/Director Lisa for many years, so it's been a very smooth transition. It's exciting to be working with a team of such amazing people. Supporting their clients in so much more than the standard venue-finding model, combined with such strong partnerships & communication with venues/suppliers alike, really sets them apart from the rest".
CONTACT: This email address is being protected from spambots. You need JavaScript enabled to view it.
Azni Taylor
HR Consultant / Psychologist



Azni is an organisational psychologist & coach with a strong commitment to enabling individuals develop self-awareness & change behaviours thus leading to the alignment of personal & organisational vision. She is a proponent of the tenets of Positive Psychology which is 'founded on the belief that people want to lead meaningful & fulfilling lives, to cultivate what is best within themselves, to enhance their experiences of love, work & play.'

Azni works in partnership with the organisation & the individual to enable sustained behaviour change. She uses her understanding of human motivation from a psychological point of view & applies it in a business context understanding the imperatives of a commercial environment with a goal of building workplaces that foster satisfaction & high productivity.
Specialties include Executive Coaching, Leadership Assessment, Career Transition, Team Relationship Building, Psychometric Assessment, Recruitment & Selection.
CONTACT: This email address is being protected from spambots. You need JavaScript enabled to view it.