Erin Livingston
Digital/Marketing, Communications & Client Events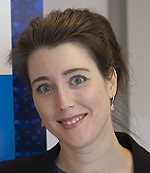 A very warm welcome to Erin who joins our expanding team in March 2015.
With her over 12 years' experience in travel & the real estate industry, Erin has managed both travel arrangements & an extensive array of corporate events & training of all types & sizes. She has completed a Certificate IV in Tourism (with her first full time role as a Travel Consultant) plus in more recent years also completed her Advanced Diploma in Event Management.
Suffice it to say, Erin has certainly paid her dues as a PA assisting an incredibly well-known MD for a large franchise group, the stepping stone for her career into event management. Plus like most Aussies, been well & truly bitten by the travel bug over the years.
Our team at Ultimate were first introduced to Erin in 2009, whilst working at an industry body for the real estate industry. Here she was looking after the entire Victorian members events calendar including everything from their smaller networking events & briefings, regular industry training workshops, through to the biggest event on the real estate calendar - the annual 'Awards for Excellence' with 1,200 people in attendance (literally rivalling the Brownlow in production scale!)
Years later & here we are with Erin excited to join us at Utimate & 1300theVenueShop - now applying her extensive personal experiences in eensuring our client communications & events are a success! It certainly feels an seamless transition moving her to "this side of the desk" having worked as such close partners regarding venue-finding needs for so long together already. Erin certainly brings a valued perspective & sense of balance to our tight-knit team.
Our expert consulting team are so busy keeping up with your conference/function needs, we miss coming together with you as often as we'd like to share industry happenings & showcase the fabulous & diverse product offerings out there... So watch this space as Erin helps get us back on track with a much more abundant calendar of promotions & events throughout 2015 & beyond!