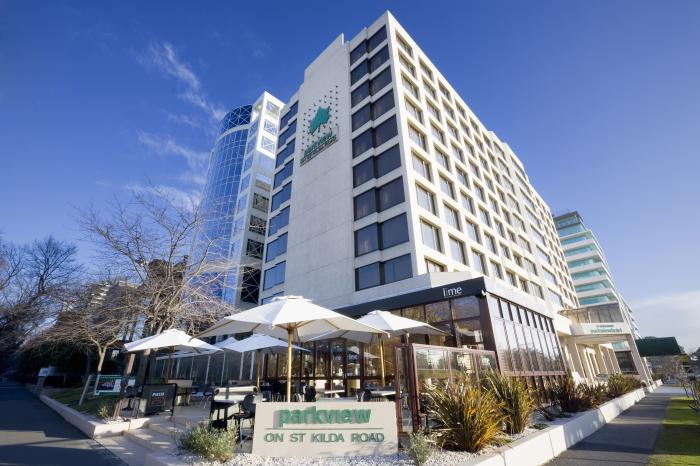 **Your chance to WIN Dinner, Bed & Breakfast!!
PLUS, exclusive 2014 Earlybird Conference Deal
This quality Melbourne Hotel offers versatile conference venues from intimate boardrooms to event spaces for up to 250 delegates, 206 guest rooms & FREE Wi-Fi throughout - close to all Melbourne has to offer but in a relaxed environment & with additional benefits of great parking & fantastic views.
Conference Packages from just $60* - ENQUIRE TODAY
Additional rewards for every booking, plus submit to enter for your chance to WIN!

READ MORE...
Exclusive to Ultimate Conferencing+Events, this #VenueShopper conference deal is available for all 2014 conference dates* - but must be confirmed by 20 December 2013, either via your Ultimate Consultant or online: www.thevenueshop.com.au
Exclusive offer of full day delegate package at only $60* per person throughout 2014, includes:
• Meeting room hire* (minimum 15 delegates)
• Standard AV equipment, note pads, pens, water & mints
• Arrival tea & coffee
• Morning tea, full hot buffet lunch, afternoon tea
Plus, ask us about special accommodation packages & dinner/event options for delegates too... With 206 guest rooms, numerous meeting, events & breakout options - from intimate boardrooms to larger event spaces for up to 250 delegates theatre style or 160 with banquet seating. There's FREE Wi-Fi throughout the hotel & all main rooms offer floor-to-ceiling windows with city skyline views too! This quality conference venue is located on the city fringe, close to all that Melbourne has to offer, but in a more relaxed environment & with the additional benefits of great parking & fantastic views. Staff have a professional & friendly approach to ensure each event is tailored to your requirements & achieved within budget.
Discover more today... experience this venue for yourself & in addition to the already great value offered, enjoy #VenueShopper REWARDS for all bookings made via the site
*Terms & conditions apply! ENQUIRE online or contact your Ultimate Consultant today to avoid disappointment & secure your preferred dates

Melbourne Parkview Hotel has consistently earned high ratings from TripAdvisor travellers, placing them in the top-performing 10% of all businesses worldwide…
Perhaps you have organised or attended a meeting or corporate event recently? Then why not SUBMIT a REVIEW in the context of business events - your privacy is protected & not only will you be assisting your peers with their venue selection, but also be automatically entered for your chance to WIN* a Dinner, Bed & Breakfast Package at your choice of View Hotels* in Sydney, Melbourne or Brisbane
Plus, you can now "LIKE" us on Facebook, "FOLLOW" us on LinkedIn, or become a #VenueShopper on Twitter too - for NEWS, REVIEWS, HINTS & TIPS, SPECIALS, REWARDS & more chances to WIN!